You are here
Audio Archives
Conversations with Wise Women Leaders - Free Telecall Series
Click below to hear the recording - it will open in a new window and may take a moment to download.
Date: May 1, 2012
DR. SYLVIA LAFAIR: Gutsy: How Women Leaders Make Change
Educator, Businesswoman and Award Winning Author
What does it mean to be GUTSY? What stands in your way? Join Karen Buckley in conversation wtih Dr. Sylvia Lafair as we explore some of the biggest barriers today for women in the work world as well as what gives them strength enough to powerfully step forward. Women report high levels of stress - what works? Looking for the way OUT of spiraling sensitivities that cause office conflict, low morale, and high blood pressure? Listen to this Free Telecall to hear several usable tips on how to manage stress and transform old patterns into the kind of work you want to do.
Dr. Sylvia Lafair is president of Creative Energy Options (CEOinc), a global consulting firm honored as a top leadership development organization.  She is dedicating much of her time to women's leadership, an area at the forefront of what is needed in this fast paced century.  Her new book, "GUTSY: How Women Leaders Make Change" (Infinity Press), is used in her acclaimed GUTSY Women's Weekend workshop where women have an opportunity to address self-care, self-aware, and pattern-aware aspects of their lives.
TO LISTEN to the call CLICK HERE
Date: April 26, 2012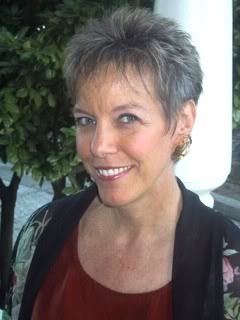 BARBARA MUSSER: How my Breakdown Became my Breakthrough
Author, Educator and Cancer Survivor
This is a powerful conversation about a woman's journey through breast cancer and back into her sensual life and wise feminine leadership in her Life's work. This is a woman on fire with a lot to teach us about how to iind even more juice, radiance, and sexuality after surgery or another big change,
Barbara Musser was diagnosed with breast cancer in 1989 as young single woman.  As a sex educator and workshop facilitator for over 20 years, she supports women, their partners and families along the breast cancer journey. Upcoming retreats are for women with breast cancer; couples; and partners of women with breast cancer. Her book, Sexy After Cancer ~ Meet Your Inner Aphrodite on the Breast Cancer journey was just released.
A giveaway! Barbara offered each person who listens to the call her ebook for free or a discount on her newly released book. Listen in for how to get your own copy today.
To Listen to the Call Click Here.
Date: March 29, 2012
BETH GREER: Bringing the Wisdom of Nature into Your Home to Create Health and Vitality
Beth Greer is an award-winning journalist and holistic health advocate. Learn how Beth responded to a health crisis by asking 3 simple questions that changed her life. She's full of ideas and easy ways to take the next step in bringing health to your home and family.
Beth is a wise leader who loves giving people a new way to see the world. In addition, Beth shared with us 5 practices you can use to quiet your mind, feel refreshed, and engage your brain.
Visit www.supernaturalhome.com for several free gifts including How to have a Healthy Kitchen.
TO LISTEN to the call CLICK HERE
Date: March 6, 2012
DALE ALLEN: Celebrating Women, the Sacred Feminine and the Right Brain
Join Karen Buckley interviewing Dale Allen, a researcher, author, and actress, waking audiences around the world up to the power and place of the feminine in their lives. She's fantastic! We will learn from her extensive research and fascinating conclusions about what this means for our lives.
To LISTEN to the call CLICK HERE
Date: January 17, 2012
TONI GALARDI, PhD:
What can Italian businesswomen teach us about feminine leadership and the ability to adapt in these challenging economic times?
Dr. Toni Galardi, author of The LifeQuake Phenomenon shared what she learned about taking a feminine approach to change after encountering three near fatal experiences. She attributes these to happening because she didn't listen to her feminine wisdom for the messages that could have prevented these crises. By going back to her roots as a first generation Italian American, she found powerful answers from her grandmother - resilient and optimistic through the loss of her husband, child, life savings and a move to Depression era America alone with two children, all by the age of 30! Dr Galardi will share seven tips for feeding and listening to your feminine wisdom in times of change.

Dr. Toni has an advice column in two magazines. She is also a media expert on the feminine approach to thriving in times of economic crisis and has been a frequent guest expert on Fox News and ABC.
To LISTEN to the call CLICK HERE
Date: November 10, 2011

Karen Buckley interviews Melanie Dewberry-Jones, speaker, coach, and alchemist extraordinaire.
What is the core of her passion? Regaining wholeness based in love, beauty, and truth in herself and others and bringing that out into the structures, mission, and leadership of successful businesses. How does she keep her passion lit? Melanie fills her love cup with community - circles of friends who know how to be for each other.
Melanie spoke about community and wisdom, "It's when we gather that wisdom will emerge as we watch each other and absorb other's wisdom we enfold into our own wisdom." To Melanie, surrounded by wise elders, her intention for her own leadership is that every footprint leaves trails of compassion, engagement, intention, forgiveness, and kindness.
To LISTEN to the call: CLICK HERE
Interview with Jan Phillips
Date: September 14, 2011
Karen Buckley inteviews Jan Phillips, author of No Ordinary Time and compelling speaker. Jan is an Alchemist, powerfully sharing her key to happiness and formula for success.
"Women are creative engines but they get overwhelmed. What can you do to turn creativity into pasionate action? Listen to what most touches your heart. Where is your power? hunger? joy? Then apportion out your time equally between community, solitude, prayer and service. This balance causes bliss for me! If I'm out of bliss - I re-balance my time portfolio." Jan Phillips
Wise leadership is the willingness to risk being a visible vocal agent for change." Jan Phillips
Date: September 23, 2010 
Karen Buckley inteviews Carole Sacino, co-author of Savvy Leadership Strategies for Women and Empowering Transformations for Women and compelling speaker with a powerful voice. Carole is a wise feminine Gardener, profoundly sharing her principles of how to be present, authentic, and in the moment so that your natural wisdom and insights come forth to make a difference in the world. 
Contact Carole directly to receive a copy of her Removing Obstacles/Get Unstuck pdf. carole@turningpointinstitute.com 
Date: July 21, 2011
CATERINA RANDO: Wise Women Leaders Build Thriving Business
Karen Buckley interviews, Caterina Rando, business strategist, speaker, and publisher.
Caterina shows women entrepreneurs how to build a thriving business. She is author of the national bestseller, Learn to Power Think and co-author of Direct Selling Power, Incredible Business, and Make Your Connections Count. She is also featured as a success expert in several other leading business books and provides consulting, training and solutions to ensure success.
Here's what Rebecca Dashow, Image Consultant extraordinaire, had to say about the call:
I loved the call today! I am amazed by you. How powerful. I would have said something but I truly wanted to just listen today. If I were to say anything on the call today it would have been a simple "THANK YOU." I will start to get rid of negative talk, and be loud and proud two of the biggest lessons. Great call, great call!!!
XO, Rebecca
Lynne Twist speaking on Leadership Around the World
From Conversations with Remarkable Women, hosted by Fay Freed and Karen Buckley
Date: December 2009
"Don't separate yourself from the pain of the world. Deepen your heart and capacity for joy. Know that it will make you a more courageous person. Educate yourself that will enable you to form your own view and act from that."
"Leadership now is a function of listening. Listening has as much power as speaking. Listening takes skill and patience." Lynne Twist, Pachamama Alliance and The Soul of Money Institute
Interview with Lynne Twist on "The Importance of Feminine Wisdom in the World Today"
A beautiful, timely interview with the founder of The Pachamama Alliance and the Soul of Money Institute by Fay Freed. Lynne is a wise, feminine leader who is a renowned speaker, author, fundraiser and activist. Lynne has raised hundreds of millions of dollars to solve humanities most pressing problems. Amongst many other awards, she has been named a "Woman of Distinction" by the United Nations. This interview is our gift to you. Please pass this link on to others who consider themselves standing for social justice and change in this time. As Lynne says so eloquently in the interview, this is the "Sophia Century" - a time for feminine wisdom to rise up in the world.  Listen now and be inspired to own your place as a feminine leader.
Barbara Marx Hubbard and Patricia Ellsberg: Conversations with Remarkable Women
In April of 2010 Barbara Marx Hubbard and Patricia Ellsberg shared their profound insights on feminine power and wisdom spoke directly to the call women are experiencing around the world. The full video of the evening is available on our products page.
Call of the Times: Feminine Power and Wisdom, May 2010 (Click to Listen)
Barbara Marx Hubbard
Sacred wisdom applicable to this era was brought forth in this call from Barbara about the  'feminine co-creative spirit'.
"This is where the woman is no longer seeking equality with men in a dysfunctional world. She is being animated by the inner impulse of creation - you can call it the divine impulse, the evolutionary impulse - it's calling her to give birth to that greater feminine self and her expression in the world."
The Feminine Co-Creator actually is willing to go into the heart of power and evolve and discover what is the true heart's desire of those who are in power and start transforming the masculine system wherever it is still at work in the world. We are in a planetary power and we do not have the time to wait hundreds of years for this behavior to change.
We have global warming, we have this stress to our financial system. So I see the Feminine Co-Creator as evolving the power of the masculine world into co-creation.  I see her as a FANTASTIC power. And I'm just getting it for myself."
Listen to Barbara's inspiring call  
Click to Listen  |  Download Barbara Marx Hubbard WAV File
Patricia Ellsberg
Listen to Patricia's call with Karen and Fay.
Click to Listen  |  Download Patricia Ellsberg WAV File
Call of the Times: Feminine Power in Leadership, July 2010
Interview with Katherine W. Thomas 
Katherine addresses what she calls an evolutionary impulse that is coming through women everywhere at this time - to claim and express our feminine power and wisdom in ways that contribute to our families, organizations and the world in new and lasting ways.  It has become a movement, and the business of our power is at the core. 
We need to shore up our confidence because it's time to get over our doubts and step up in ways that are ours to do.  It is an inspiring 'Call of the Times'.
Interview with Julie Watts