You are here
Karen Buckley Conversations with Wise Women Leaders
After 3 years of highly successful teleclasses we are on hiatus for the time being.  Past recordings are available on the AUDIO PAGE
These calls and webinars are part of our community of dialogue - a place to connect with your own wisdom and with other remarkable wise women leaders who share the path with you. You'll leave knowing that you are part of a larger evolutionary movement.
In addition, each call or webinar includes tips, tools and practices for you to apply to your business and life. 
"Our personal power grows as we love our feminine wisdom. We feel more fulfilled as we confidently express our passion and purpose in service of the emerging world. Our deep love for life is the feminine way. In conversation, let's discover what this means for our businesses, communities, and generations to come." Karen Wilhelm Buckley
In our last free teleclass series on Feminine Wisdom and Leadership:
Dr. Sylvia LaFair ~ GUTSY: How Women Leaders Make Change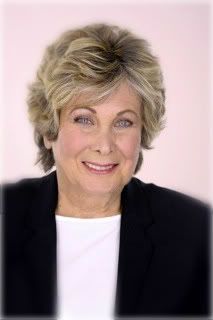 Click to go straight to registiion for this call
Next in our free teleclass series in Conversations with Wise Women Leaders on Feminine Wisdom and Leadership
Wednesday, May 2nd 4pm PT/ 5pm MT/ 6pm CT/ 7pm ET convert to your timezone
Dr. Sylvia Lafair, Educator, Businesswoman and Award Winning Author
What does it mean to be GUTSY? What stands in your way? Join Karen Buckley in conversation wtih Dr. Sylvia Lafair as we explore some of the biggest barriers today for women in the work world as well as what gives them strength enough to powerfully step forward. Women report high levels of stress - what works? Looking for the way OUT of spiraling sensitivities that cause office conflict, low morale, and high blood pressure? Listen to this Free Telecall to hear several usable tips on how to manage stress and transform old patterns into the kind of work you want to do.
Dr. Sylvia Lafair is president of Creative Energy Options (CEOinc), a global consulting firm honored as a top leadership development organization.  She is dedicating much of her time to women's leadership, an area at the forefront of what is needed in this fast paced century.  Her new book, "GUTSY: How Women Leaders Make Change" (Infinity Press), is used in her acclaimed GUTSY Women's Weekend workshop where women have an opportunity to address self-care, self-aware, and pattern-aware aspects of their lives.
The "Patterns for Success"™ series creates leaders at every level. Individuals find new ways to relate and innovate, and then take those skills home for more rewarding family time. Her award winning book "Don't Bring It to Work"(Jossey Bass) has been recognized as a top 20 book for emerging leaders.
Barbara Musser: How My Breakdown Became My Breakthrough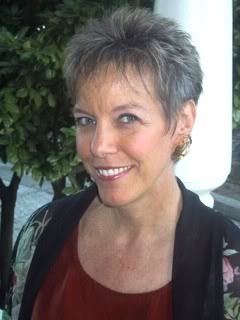 Click here to register now for this exciting call!
Thursday, April 26th 4pm PT/ 5pm MT/ 6pm CT/ 7pm ET convert to your timezone
Barbara Musser, Sex Educator and Cancer Survivor
Now that your journey includes a cancer diagnosis, do you ever wonder if you'll ever feel feminine, desirable, whole, or . . . Sexy? It's the elephant in the room that no one – not even your doctor - wants to talk about. Powerful story of a woman's journey through breast cancer back into her sensual life.
Barbara Musser was diagnosed with breast cancer in 1989 as young single woman. She married and had a child after treatment. As a sex educator and workshop facilitator for over 20 years, she has supported women, their partners and families along the breast cancer journey. In addition, she has interviewed  hundreds of women about their experiences and needs and worked with support groups on the subject of sexuality and intimacy. Barbara has presented to tumor boards and interviewed dozens of surgeons, plastic surgeons and oncologists about the subject. She has designed and facilitated retreats for women with breast cancer; couples; and partners of women with breast cancer. Her book, Sexy After Cancer ~ Meet Your Inner Aphrodite on the Breast Cancer journey was just released. She is a member of the International Society for the Study of Women's Sexual Health and the American Association of Sex Educators, Counselors and Therapists.


Celebrating Women, the Sacred Feminine and the Right Brain
Tuesday, March 6th 4pm PT/ 5pm MT/ 6pm CT/ 7pm ET convert to your timezone

Join Karen Buckley interviewing Dale Allen, a researcher, author, and actress, waking audiences around the world up to the power and place of the feminine in their lives. She's fantastic! We will learn from  her extensive research and fascinating conclusions about what this means for our lives.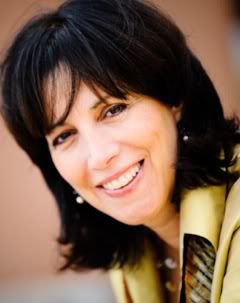 Bringing the Wisdom of Nature Into Your Home to Create Health and Vitality
Thursday, March 29th 4pm PT/ 5pm MT/ 6pm CT/ 7pm ET convert to your timezone
Beth Greer, Super Natural Mom® will help you understand the importance of bringing the natural world inside your home using the following feminine concepts:
Past TeleClasses are available on the AUDIO PAGE under 'Resources'
Previous guests include:
Toni Galardi, author of "Lifequake", shares what she learned about taking a feminine approach to change after encountering three near fatal experiences.
Melanie Dewberry-Jones, alchemist, coach, and provocateur extraordinaire invites each of us to step into our wisdom with big heart.
Devaa Haley-Mitchell, founder of Inspiring Women's Summit which has engaged over 50,000 women around the world in conversation on women and their feminine gifts.
Carole Sacino, is a consultant and coach who takes you into your life purpose and direction to emerge in a new trajectory. Carole's talk includes tips and strategies you can implement immediately.
Jan Phillips is an award-winning author of No Ordinary Time, The Art of Original Thinking: The Making of a Thought Leader, and many other books. She teaches individuals and organizations to ignite their original thinking and capitalize on their diverse strengths while being a force for good in the world.
Caterina Rando, Business Strategist, speaker, publisher, shows women entrepreneurs how to build a thriving business. She is author of the national bestseller, Learn to Power Think and co-author of Direct Selling Power, Incredible Business, and Make Your Connections Count. She is also featured as a success expert in several other leading business books.
Kim Rosen, author of "Saved by a Poem", speaks about the transformative power of words - what is possible in each of our soul's, why we hold back, and how to let go into full expression and much more joy.
Kathryn Woodward Thomas, co-founder of Feminine Power with Claire Zammit, and author of Calling in the One.  Feminine Power has reached almost 100,000 women around the world in teleseminars and classes, awakening evolutionary potential and capacities we've never imagined possible in ourselves and our world.
Barbara Marx Hubbard, world-renowned author and speaker on the evolutionary consciousness that will take us into the new world. Barbara lays out for us the new way of living and relating - her work as a futurist will shift your thinking and your life. "The new feminine power that we need to develop is a new inernal navigation system that will bring forth new possibilites instead of manifesting what we already know." Barbara Marx Hubbard
Patricia Ellsberg, wise woman, tender soul, coach and powerful speaker that touches your heart. Patricia has been a stand for justice with her husband Daniel Ellsberg since The Pentagon Papers in 1970's.
Lynne Twist,  author of The Soul of Money and co-founder of The Pachamama Alliance, Lynne's feminine wisdom brings tears to your eyes and opens love in your heart - then links all this goodness straight into a powerful leadership that makes a significant difference for the world.
Fay Freed and Karen Buckley, co-founders of The Wisdom Connection and trainers of the Business Boost Webinars and The Business of Money Teleseminars.
What Women have to Say about the Teleconferences:
"I loved the call today with Caterina! I am amazed. How powerful. I will start to get rid of negative talk, and be loud and proud two of the biggest lessons. Great call, great call!!! Rebecca Dashow

"The Kim Rosen call tapped my creativity and opened me to my wisdom. Thank you." Sandi Rubay, Community leader
"I found the call to be an inspiration; like so many other women who were on the call, I too am deep in the exploration of what my gifts are to this world. My business revolves around creativity, through graphic design and photography, and I have been looking within myself to discover how to build and grow my business to the next level, and how to draw on my own feminine wisdom. Thank you for your insights and the recommended book list, it was time very well spent and your words were deeply received. Cathy Mores, Professional Photographer
"Today's Business of Money TeleSeminar was ridiculously helpful. I have been using the income conditioning strategies and began sending friendly reminder calls to clients who had mentioned wanting to book in the future and I have one of those paid shoots scheduled for tomorrow. Wow! Business is such a living, breathing thing. It exhales, it inhales…the trick, for me, is to keep breathing MYSELF when it INHALES and trusting in the rhythm of the FLOW… spending the "inhale" time preparing for the next "exhale" (that's when all the calls start RUSHING in like a bated breath….)" Julie Watts, Julie Watts Photography
"BUSINESS BOOST did just that. It gave me momentum in my business. I'm getting so much done this week and getting done things I've put off for months. Thank you. I only wonder why I didn't sign up earlier." Brooke Keegan, BK Bookkeeping
"The calls are like drinking from an amazing well of juicy delicioius wisdom amidst the backdrop of often crazy, difficult, and frustrating moments of life. It helps me to re-center and feel alive and whole again. Wow! Jade Young, Educator
"I just wanted to share my profound thanks and gratitude to all of you! After spending most of the day with several different attorneys, coming to your call was a complete gift." Barb Galyen, Bridge the Gap Consulting
"Thank you for the opportunity to 'sit' with you all today. I am reminded of my grandmother going to the local Baptist church wherre a large table was created on saw horses and all the women would gather around a huge quilt and stitch the quilt together while talking...Weaving our intentions, presence, and stories together was good nourishment." Arianna Husband, Small Business Owner
"I credit this Business of Money series with feeling particularly grounded and making clear agreements around money and feeling very calm in the midst of what could have been a crazy time." Ruth Schwartz, Director, Respecting Our Elders